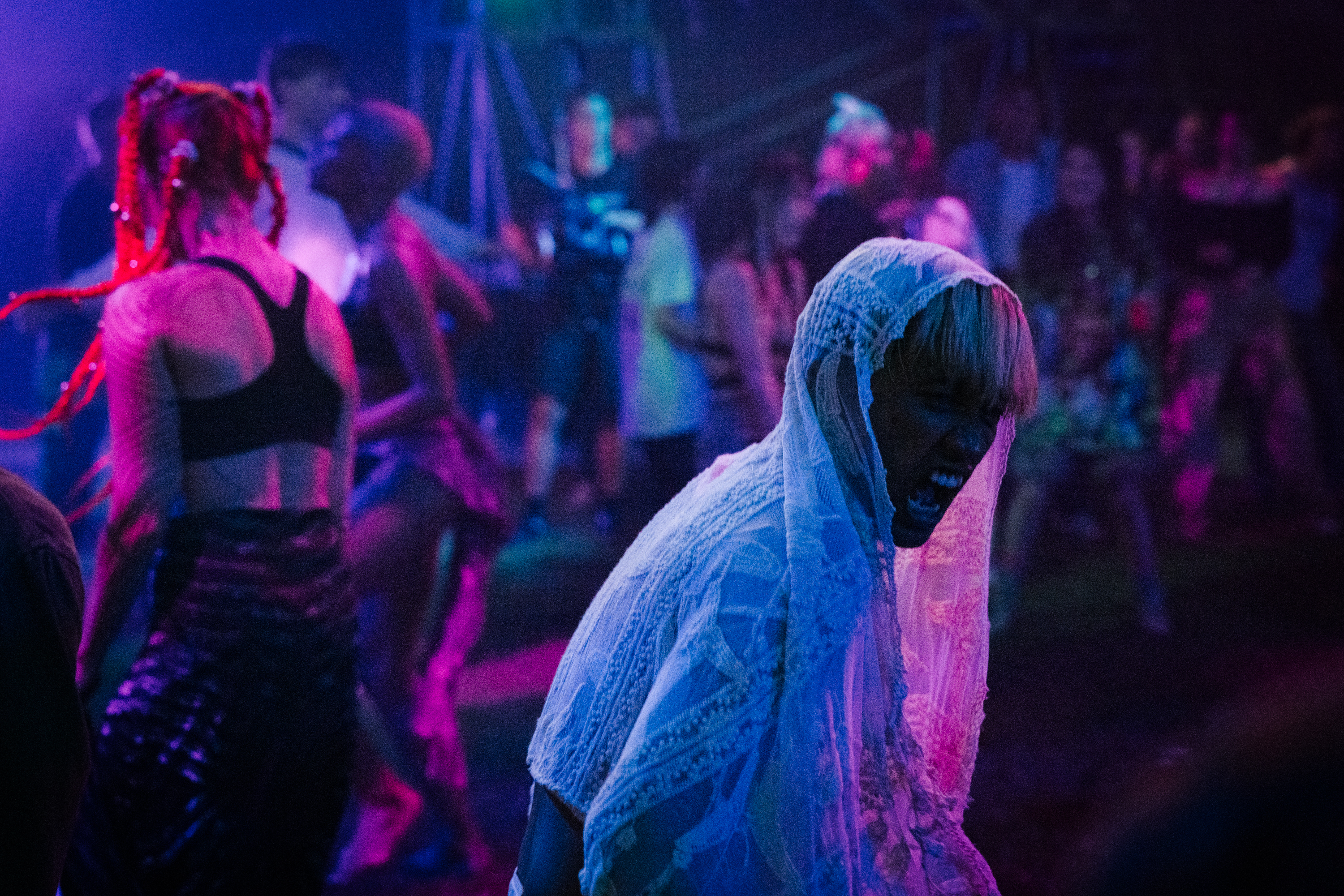 ---
TIANZHUO CHEN
Tianzhuo Chen was born in 1985 and completed his visual art studies at Saint Martins and Chelsea College in London. He returned to China in 2012, where he had a string of exhibitions that caused his reputation to grow. With Chen's first-ever overseas exhibition at the Palais de Tokyo in Paris in 2015, he became recognized in Europe and presented his performances ISHVARA, AN ATYPICAL BRAIN DAMAGE and KSANA II in numerous theatres and festivals the following years. His most recent work is the 12-hour performance TRANCE.
Tianzhuo Chen produces in visual art as well as in performing art. For his objects, performances and video works, he uses a colourful, grotesque and sometimes kitsch imagery, dominated by direct references to Asian spiritualism, different dancing styles and club culture. Chen is interweaving precisely scripted stories, thoughts and political statements with ritualized happenings of self-empowerment and describes his work as an attempt to transcend the self and create 'a state of madness'. Extremely elaborate set designs and striking performers hit the eyes of the spectator who is constantly forced to engage with new layers of meanings and iconographies and is invited to wander through these spaces: to gaze, to daze, to dance and meditate.
What unites his performance works—as well as his paintings, sculptures, and videos, often exhibited as stand-alone elements—is not only the singularity of Chen's aesthetics of excess but also his quest for the discovery of a third plane beyond immanence and transcendence: a sphere in which death and life are not mutually exclusive, where an endless, blissed-out loop populated by beings gorgeous and perverse, mythical and human, reigns. A sphere that refuses the burden of a name.
---
tianzhuochen.com @asiandopeboys
facebook